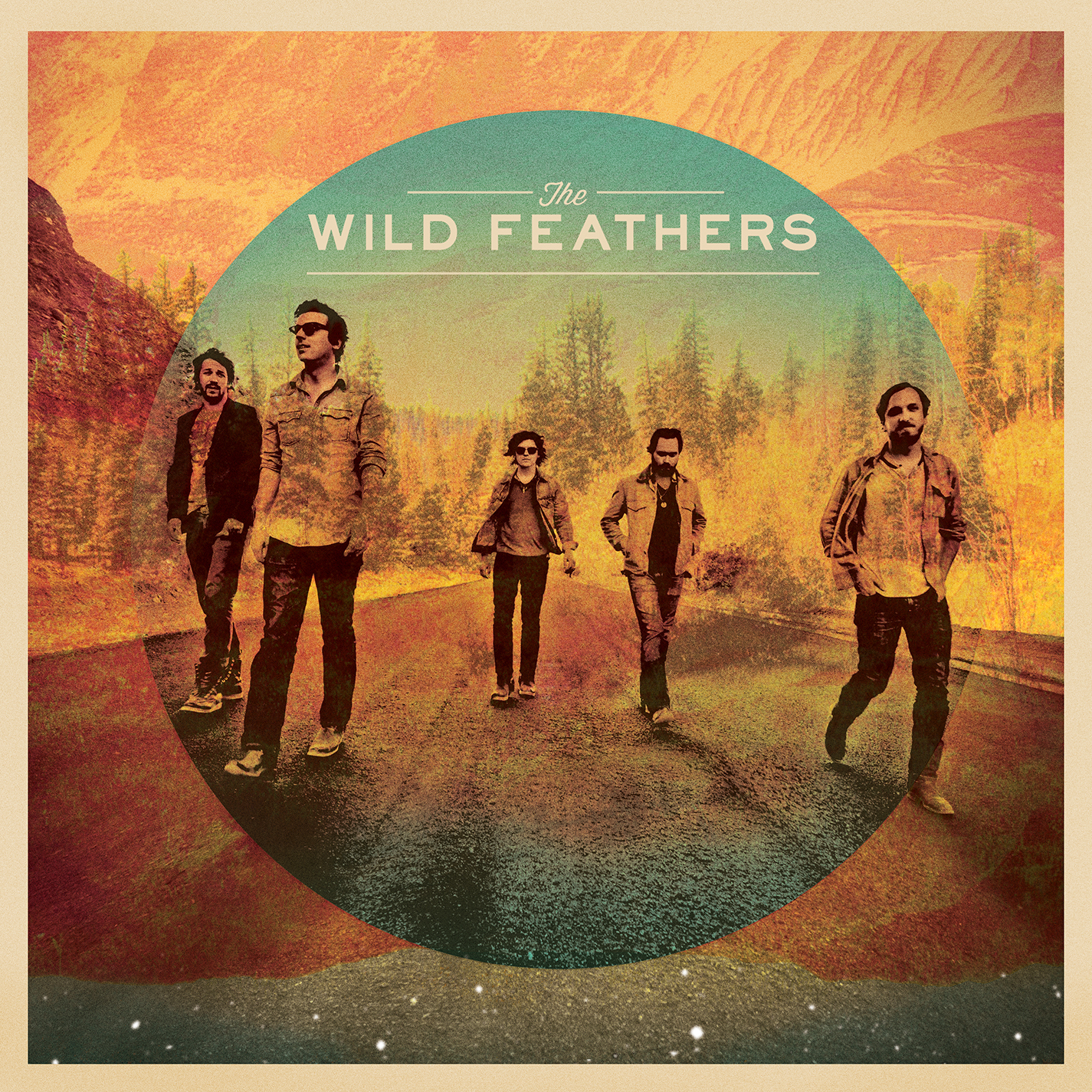 The Wild Feathers
self-titled debut is the best country album by a new artist I have listened to in forever.
Now to be fair, I don't listen to a ton of new country. When I get in a country mood I tend to just revisit old favorites like
Uncle Tupelo
(No Depression),
Kings of Leon
(Aha Shake Heartbreak) or anything by
The Byrds, Creedence Clearwater Revival
or
The Eagles
.
That being said, another reason I don't spend a lot of time pursuing new country bands is because, from my perspective, so many of the top country artists of today seem insistent on pushing country for country's sake. Don't get me wrong, I love that when done in the meta or revisionist way but not in the 'beer is better from a can' or 'country girls and mud rule yay America' kind of way.
Maybe that sounds harsh, but like your everyday
cliche
overly-analytical hipster, I prefer my country music to be sprinkled with even amounts of hope, heartbreak, ambiguity and existential meandering whenever I pull down my windows and take a big whiff of manure-flavored country air on a cool summers night. While I still enjoy the samplings of a country station once in a while the big artists of today just rarely get me airborne anymore.
The Wild Feathers are an exception I have been waiting to hear for quite a while. Like all great cultural discoveries of today, I first heard of them through a Facebook status. Upon my first spin through the record, I immediately felt that same sense of raw energy and powerful storytelling that I love about good country music. The album has its fair share of love songs which, with some clever motifs tying it all together cohesively, delivers a distinct perspective through incredible lyrics brought to life by the bands trio of talented vocalists: Ricky Young, Taylor Burns and Joel King. Each of the three vocalists are accomplished frontmen in their own right, whereas the quintent is rounded out by multi-instrumentalist Preston Wimberly and drummer Ben Dumas. The group, widely known for delivering a top-notch live set, hail from Nashville, Tennessee where they formed back in 2010.
The album starts off hot with the crunchy opener "Backwoods Company" which segues perfectly into the rip-roaring "American" which asks the listener to consider the nature of country itself with lyrics like "I've been away for way too long/I only miss you when I'm gone" in-between catchy riffs and a lively chorus. Then that brings us to "I Can Have You," an unsentimental love song about self-respect and the redemptive nature of love. The hopeful chorus "I can make the sun rise/I can make the time fly/I can do anything I want to do/I can have you" is among the most blissful of the entire album and the track espouses some truly stellar guitar work with a bluesy rhythm that cuts a nice contrast with the jangle overtones.
"The Cieling" is another favorite which has a layered outro that you wish would never end. "Got it Wrong" is as catchy as it is poignant and revisits the idea the redemptive power of love in the midst of some impressive drumming and bass lines. Personally, my favorite track on the album is
"If You Don't Love Me," which by all rights should afford this band some well-earned airplay this summer. My interpretation of the tune is a conversation between lovers where the narrator is afraid the other knows them too well. With blissful simplicity, they are willing to share this truth completely and ask for love in spite of themselves through the chorus "I see a picture in your eyes/of a man whose going to die/if you don't love me." The piano is awesome here but, as usual, the whole unit is works so well together its hard to single them out. Some other standout tracks are "How," "Left My Woman," "Hard Times," "Tall Boots," and the foot-stomping "I'm Alive."
At the risk of getting too philosophical, I have to say that the world built in The Wild Feathers debut album is country music for people who need country music. Many of the best tracks are about giving a pick me up to someone whose worst problems are themselves. Kind of like someone who won't give country music a chance because of their preconceptions or attitudes towards the genre but, in reality, are just the type of person who would benefit from getting a little more of it and a little less of the National or Placebo.

All in all, this is a great album that gets hot, cools down and gets hot again with a few fun twists in the middle before fading out and demanding another spin. It's a great ride that I highly recommend for fans of music or giving yourself a break.